Today we released the OrionKit Sirius and updated OrionKit Pro to version BETA 3.
The Sirius template is a Free Fork of OrionKit Pro template.
Demo Sirius Free Demo OrionKit Pro Download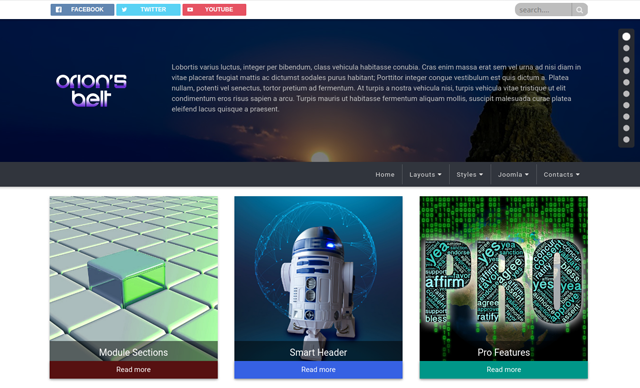 What's new?
Added new functions:

1. Slideshow header background
Why don't use a slideshow module?
Because it's better than a module!
First of all try to place a module inside the header and keep menu and other elements on it.
On our header background you can have your logo, modules or any other elements of templates you wish on it.
(click images to zoom)
2. Text logo shadow effect.
If you don't have a graphic logo you can do a nice logo using just a text and add one of the effects.
3. Improved administrator dashboard.